Pushground – A Short Review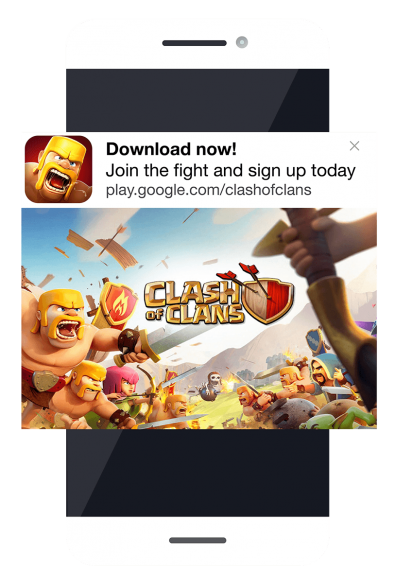 Yeeha, we've just got a brand new blog 🙂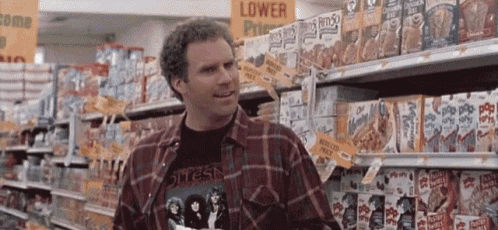 I should have done this earlier – way earlier! But it's never too late right?
This blog really needed some design update…
Anywhoo, it's not the topic of this post.
Today I'd like to write about a small test I did on the Pushground platform. Not that I'm a push traffic expert (far from it), but I like to play with different traffic sources, just to stay in the loop.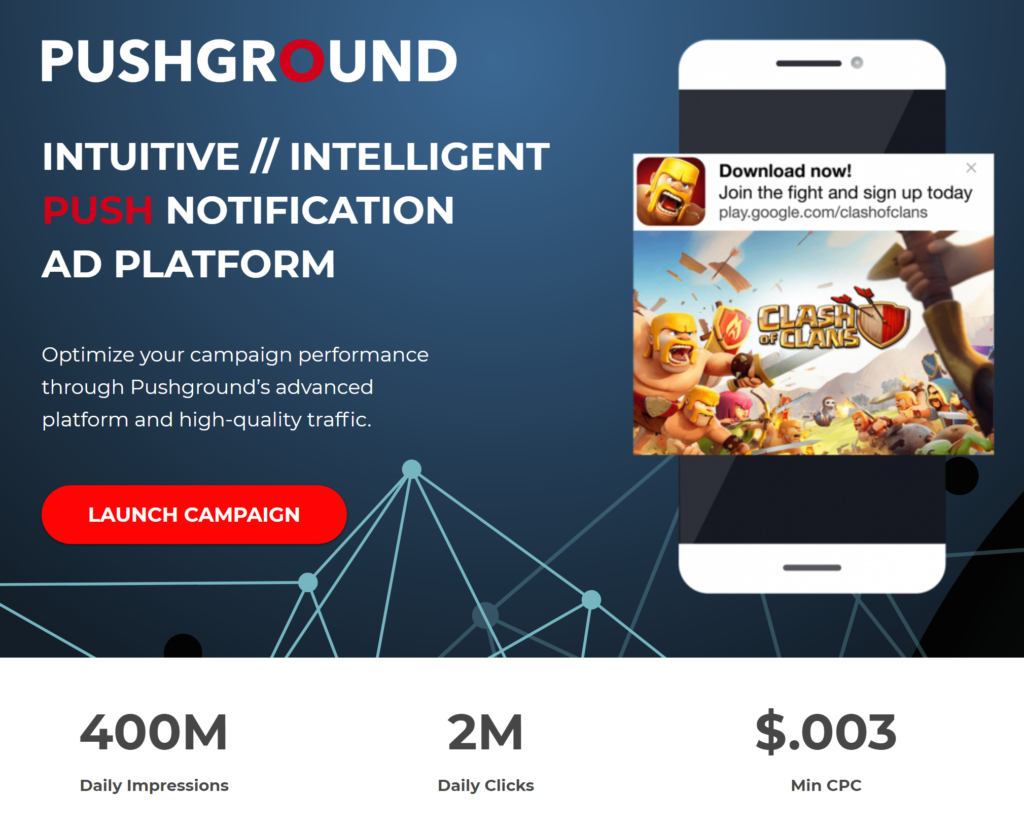 For this test, I've ran a nutra campaign in Brazil – usually I don't run anything from this vertical, but I think it was more suited to this kind of traffic.
Here's the ad that had the best CTR: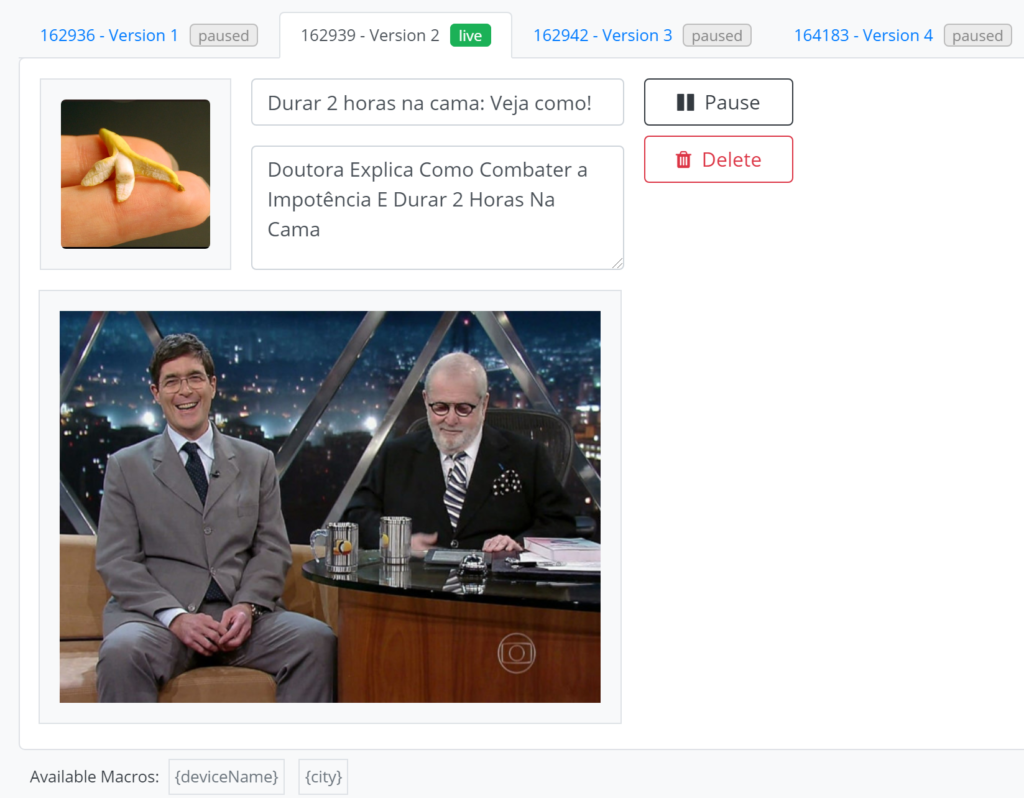 What I liked the most
Instant approval
Lots of traffic
Great stats, like in any good RTB platform you can see the number of times your ads were considered for being displayed (the opportunities), and the number of times they were selected (your wins) – all in real time. Very helpful to help adjust your bids.
Here's how the stats look like in their platform (click to zoom):

As you can see, they charged me for 3,710 + 997 = 4,707 clicks.
However, when I check my stats in ClickerVolt, here's what I see: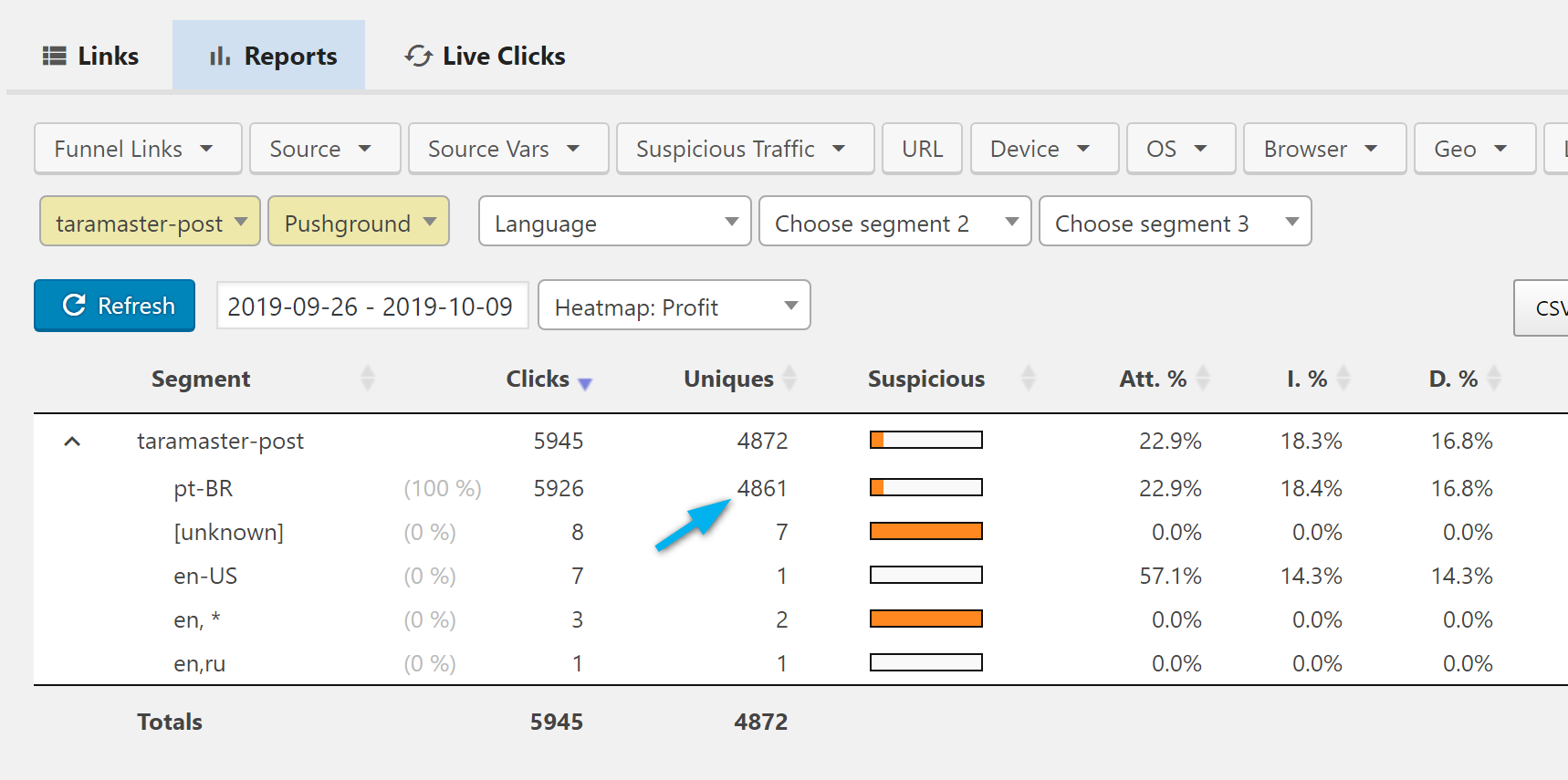 I actually got 4,861 unique clicks and 5,926 raw clicks. Why didn't they charge me for all those ones?
Because they're just too cool 🙂 but not only…
They actually integrate with Opticks.io and don't charge us for fraudulent traffic – now that's a great move!
According to my ClickerVolt stats, I got a bit of suspicious traffic, and Pushground didn't charge me for it.
Good job Pushground… Good job!