Are You Buying Traffic as an Affiliate?
If Yes, Here's a Cool +300% ROI Case Study For You
This Will Give You an Edge For Your Next Campaign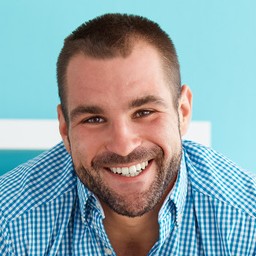 Hey, I'm JackySan,
Do you know what is the AIDA optimization formula?
I'll show you how I used it in one of my campaigns to go from -100% ROI to almost 300% ROI in just a few short days.
This case study is for a Google Ads campaign, but this works on any traffic source and for any budget, low or high!
In the case study, you'll see exactly how optimizing one of my campaigns by applying the AIDA formula allowed me to go from this:

... to this:

283.1% ROI over 19 days.
No black-hat.
No cloaking.
100% compliant stuff.
All with a small budget.

In the next page, I'll show you EXACTLY how I optimized it by applying the AIDA formula.

In case you're wondering, the case study is for a direct-linking affiliate campaign on Google Ads.

However, this also works with landers and with pretty much all other traffic sources, like RevContent, Outbrain, Taboola, MGID, MegaPush, Pop Ads, PropellerAds, PopCash, ZeroPark etc...

It's not specific to an offer type either, nor to an affiliate network - this universal AIDA optimization method works with any kind of offer from any network, like A4D, C2M, MaxBounty, Peerfly, Addiliate etc...

Additionally, it's not really important which tracker you're currently using, could be Voluum, could be Binom, or even Funnel Flux, Adsbridge, Bemob, Peerclick, RedTrack or any other. No matter what, you'll get a some great optimization ideas from this case study.

Overall, this is simply a brilliant optimization process, and I illustrate how it works by showing you one of my smallest campaigns.